Only Ha Long Bay, Vietnam has a surprisingly beautiful Lan Ha Bay
Updated: 28-02-2019 01:12:35 | Destination | Hits: 1122
Are you a person with an intense love for nature? If so, it would be wrong if you do not visit Lan Ha Bay (Cat Ba, Hai Phong) to discover the wild and charming, romantic features of the scene.
Discover the wildness of Lan Ha Bay
Located in the south of Ha Long Bay, east of Cat Ba Island - Hai Phong City, Lan Ha Bay is like a water painting consisting of more than 400 large and small islands with intriguing shapes and 139 fine golden sand beaches, the dream. Being considered one of the most beautiful bays in Vietnam, the bay's big islands are covered with greenery thanks to the rich and diverse flora, creating a gentle green space.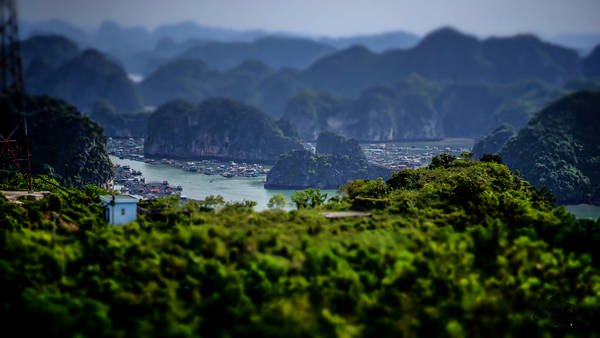 The beautiful natural landscape of the bay resonates with the cool air, the gentle sunshine, the gentle sea breeze, the soft sound of the waves creating an unforgettable impression in the hearts of tourists.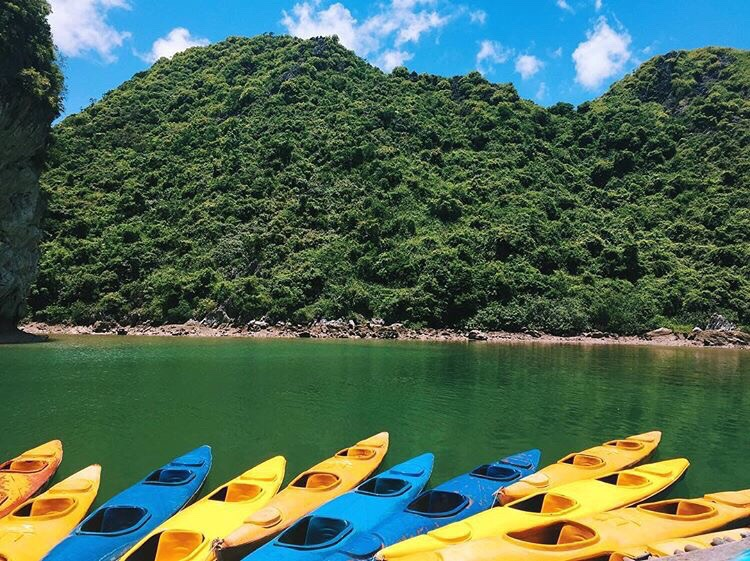 @jennytran173
Coming to Lan Ha Bay, you can visit the boat on the beautiful golden sand or you can swim here. Besides, Cai Beo floating village with over 200 households living on houses designed as floating buoys is also a strange and interesting culture here.
Flycam beauty of Lan Ha Bay Ba Hai Bay (Source: Vinh Xuan Nguyen)
https://www.youtube.com/watch?v=kVKC6j8vyU4
If you have the opportunity to visit Lan Ha Bay, do not miss the best moment of the bay at dawn. Lan Ha Bay right now is like a young girl with the beauty of the sky, the green of the trees and the green of the ocean. You will feel nature has many miracles and surprises.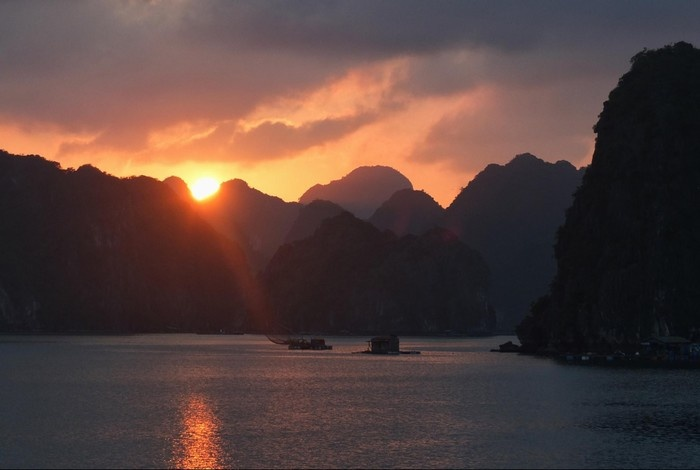 Simple way to move to Lan Ha bay
The simplest way from Cat Ba island center, is by moving to Ben Beo and buy bay tickets for about 40,000 VND / person. After buying a ticket, you come to rent a ship and go to the place you want. If you have no need to go far, just go around the bay and the areas near the shore, you can prioritize the option of renting motorboats from people.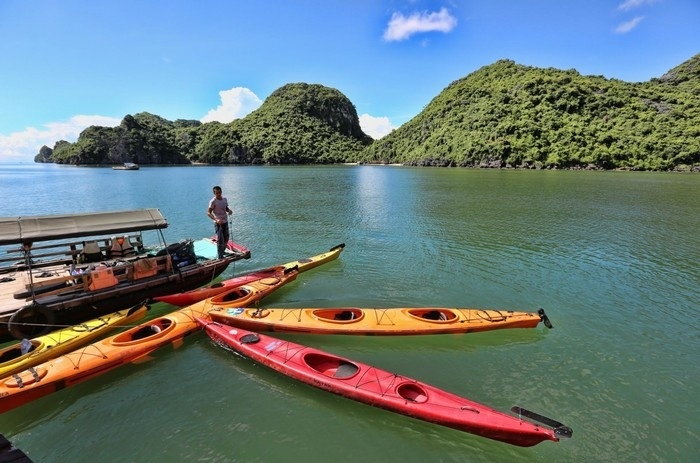 The fascinating destination of Lan Ha Bay
Although it has not been exploited properly by the tourism industry, a number of small rock islands of Lan Ha Bay have been brought to serve the needs of tourism with amusement parks and resorts for tourists such as Nam Cat Island, Cat Dua Island (aka Monkey Island), and Van Boi beach.
I. Nam Cat Island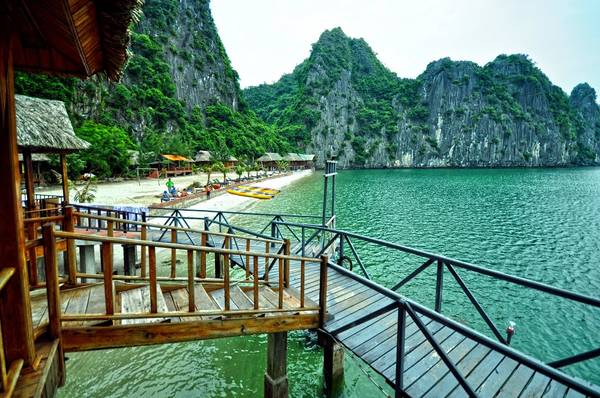 It will only take you 15 minutes to move from Ben Beo to Nam Cat Island. Nam Cat Island is famous for its pristine and desolate looks, most of those who come here to visit feel the peace and deposition. Tourism construction and investment are also minimized to ensure the natural value is intact. Coming to Nam Cat Island, you can take a rest at large wooden houses or bamboo houses, extremely friendly to nature. In addition, there are many fun and interesting collective activities on the island such as kayaking, diving, campfire activities ... contributing to your trip more meaningful.
II. Pineapple Sand Island / Monkey Island
Pineapple Cat Island is the old name of the Monkey Island today because of its origins, there are many wild pineapple trees growing here. The total perimeter of the island is about 3 km, including 2 beautiful beaches separated by a mountain tip. Sea water at Monkey Island is also clear like sea water in Ly Son island of Quang Ngai, very suitable for those who are passionate about bathing but cannot be near the sea.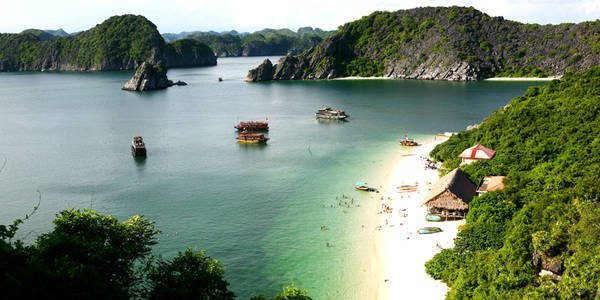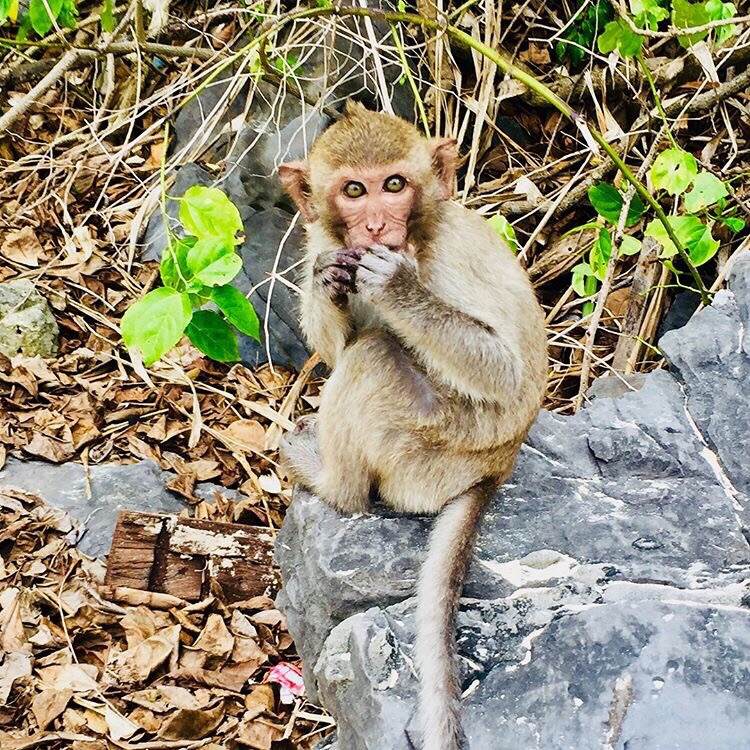 In addition, there are many adorable monkeys living on the island ưho ocasionally ask for food michieveously.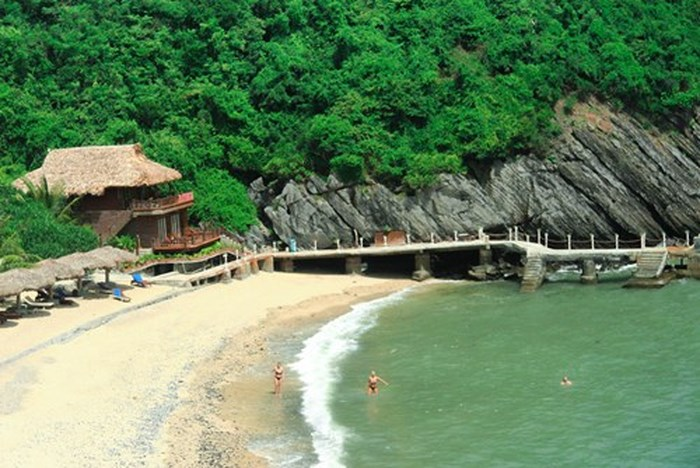 Monkey Island has been exploited and invested in countless resorts but still retains the wild and poetic features inherent with four rich natural areas.
III.Ban Boi bath​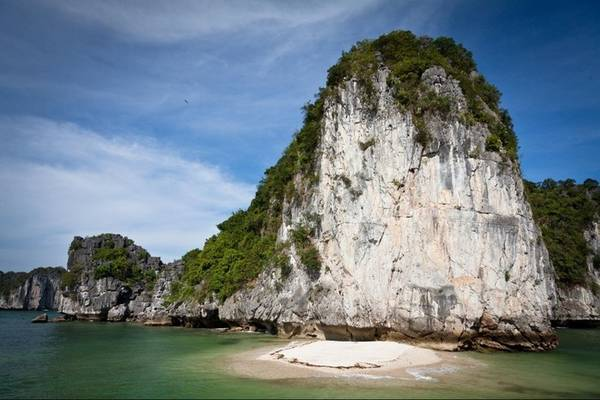 Van Boi Beach with a unique high mountain is also one of the most crowded places where visitors choose to explore, swim, enjoy the beautiful scenery and clear blue sea.
Hopefully this article has provided those of you planning on going to Lan Ha Bay Ba Hai Bay Island with useful information. Wish you have a fun and safe trip!