Bonne Vie Restaurant
Bonne Vie Restaurant (meaning "beautiful life") is located on the first floor of the Manoir Des Arts Hotel. Bonne Vie Restaurant is set up as a Fine Dining experience with a French style. Inspired by the French culinary elite, we select the freshest ingredients, seasonally harvested produce from local sources and cook our entrees with care and love.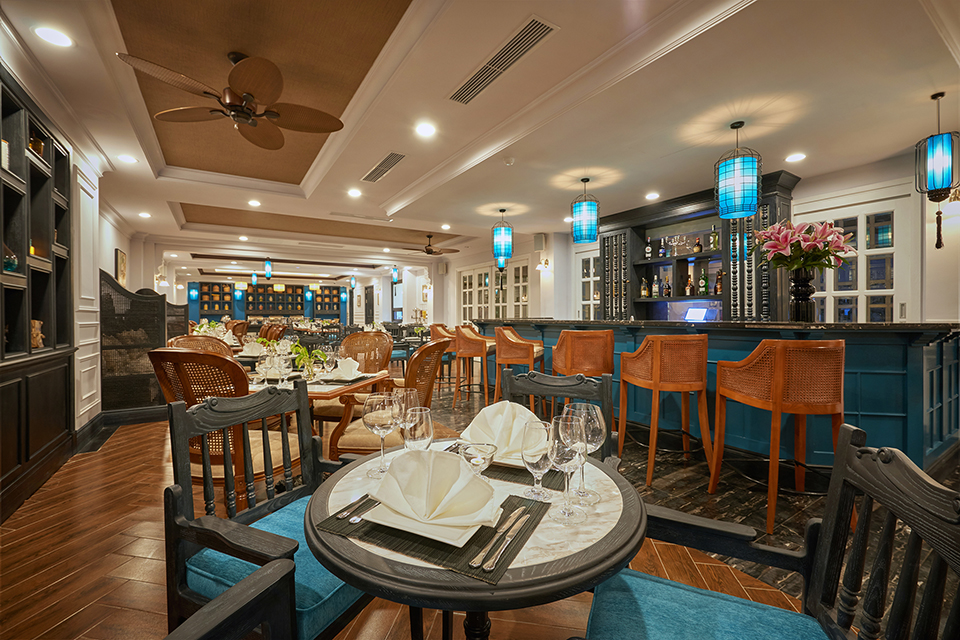 Bonnie Vie also provides a variety of dishes, from Vietnamese to European cuisine. This restaurant is the ideal location for a romantic night with a loved one thanks to our beautiful design. Enjoy a memorable experience with our delicious entrees and great wine selection in the romantic atmosphere with melodious music. 
Bonnie Vie Restaurant also provides VIP rooms for guests who has special requirements for their events and meals. 
 
Opening hours: Breakfast buffet 6.00 – 10.30
Fine dining: 11.00 – 23.00 
We welcome all walk-in customers and hotel guests!